Home
About the Rhino
Photo Album
Statistics
Welcome to the official Rhino Invitational Golf Tournament Website!!

Rhino XXXIV is planned for the SECOND weekend in August - Saturday, August 11, 2018 with tee times starting at 11 a.m. at Herndon Centennial Golf Course. As most of you know, this is a new date for the Rhino, departing from our longstanding practice of playing on the Saturday of Father's Day weekend. That time of year has become increasingly crowded with sports events and end-of-school activities, and we're hoping this trial move to later in the summer will allow more people to participate in the Rhino.

This year's event will be somewhat condensed, but we're still planning to have a Texas Hold 'Em tournament on Friday night (location TBD in Arlington) and a post-round awards ceremony and food at the course following the round on Saturday. Unfortunately, our dear friends at JJ's Deli closed up shop at the end of last year, but we're working on other options for post-round food.

As always, awards, statistics and photos from past years are posted.


The Rhino 2017 Group at the First Tee at 11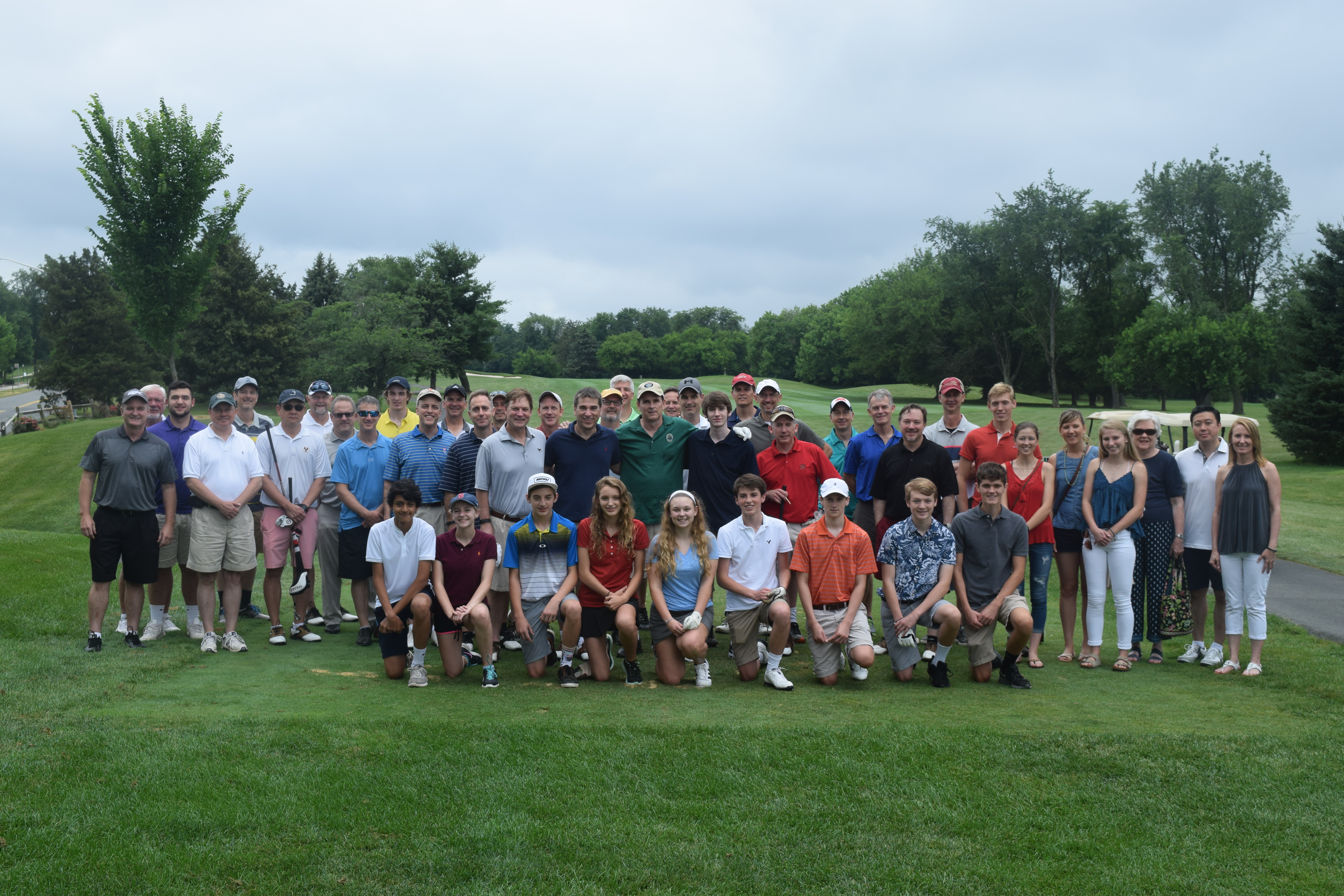 As in prior years, we will be making a donation in Matt's honor to the Adrienne Wilson Liver Cancer Association. Over the past ten years the Rhino has contributed $18,000 to this worthy organization to assist in the battle against liver cancer, and we're hoping to make another sizeable contribution this year. Those donations are funded exclusively by the $100 entry fee for players and voluntary gifts from non-golfers. Even if you can't join us this year, please consider donating directly here: www.bluefaery.org.

The full slate of events this year will be as follows:


| | |
| --- | --- |
| Friday, 8/10 (TBD) | Poker at a location TBD |
| Saturday, 8/11 (11:00 - 5:30?) | Rhino golf tournament (Herndon GC) (first tee time 11:00 AM) |
| Saturday, 8/11 (5:30 PM – ??) | Post-round awards ceremony and cookout (Herndon GC) |
---
Email Charlie Scarborough at - Charlie@RhinoInvitational.com
Email Cathy Anderson at - Cathy@RhinoInvitational.com
Email Chris Anderson at - Chris@RhinoInvitational.com
Email Connor Anderson at - Connor@RhinoInvitational.com
Email Scott Anderson at - Scott@RhinoInvitational.com
This page was last updated on 7/29/18