Home
About the Rhino
Photo Album
Statistics
Welcome to the official Rhino Invitational Golf Tournament Website!!

Rhino XXXIII is planned for the THIRD weekend in June (Father's Day weekend) - Saturday, June 17, 2017 with tee times starting at 11 a.m. at Herndon Centennial Golf Course. Awards, statistics and photos from past years are posted.

This year, you will find a newly created description of the humble origins and history of the famed "Broken Club Trophy," including a summary of each item (that we know of) that was contributed to the trophy by past champions under 'About the Rhino'.


The Rhino 2016 players at the first tee.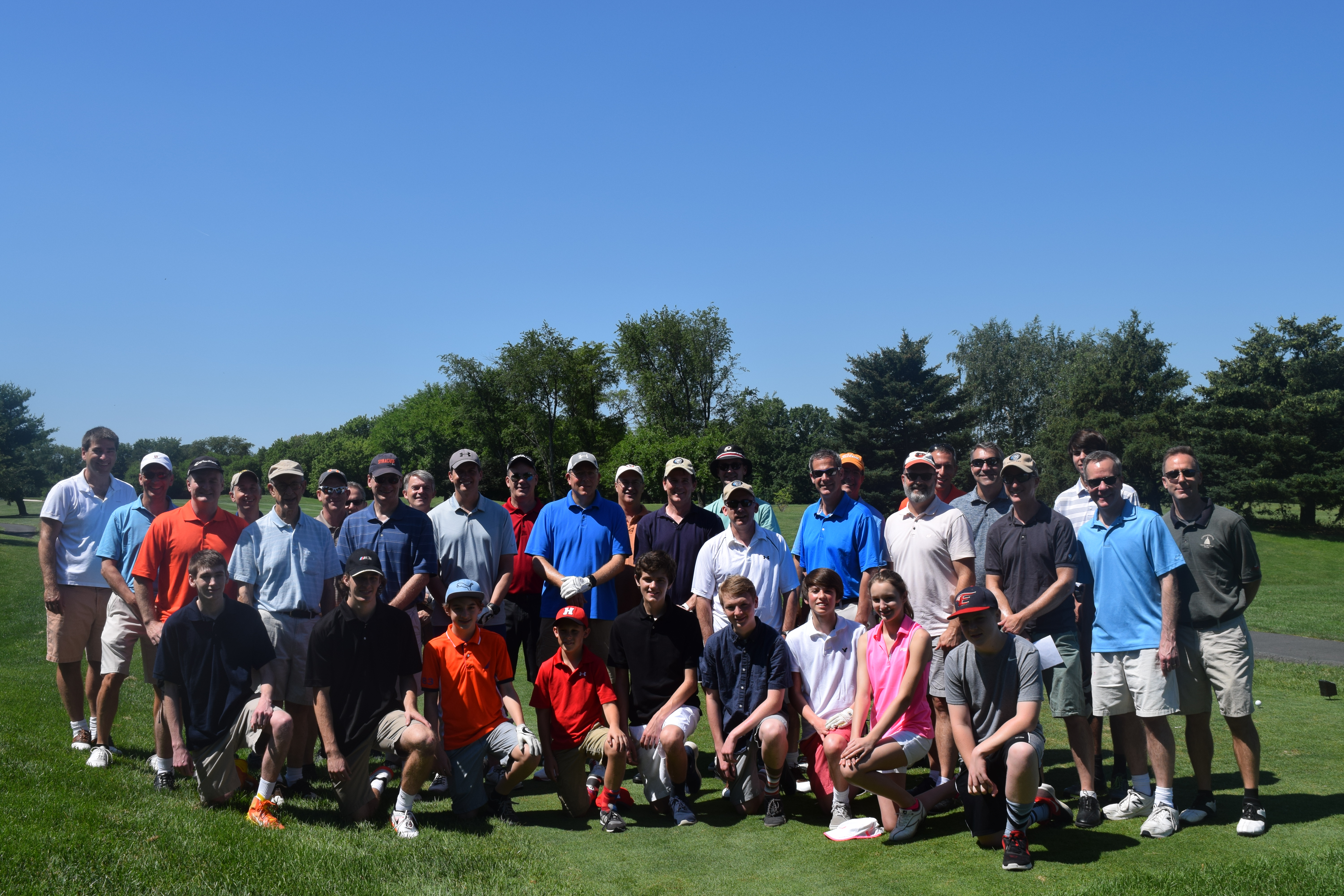 Details for Rhino 2017
As in prior years, there will be some events leading up to the Rhino itself, including a Thursday night poker game (location TBD), a practice round Friday at Herndon followed by a gathering at a place yet to be determined.


The entry fee for 2017 will again remain at $100/person, and we will again be making a donation in Matt's honor to the Adrienne Wilson Liver Cancer Association. Even with our slightly smaller group last year of 46 golfers, we were able to make a donation of $1,000, bringing the total amount we have contributed to this worthy organization to $16,300.

The full slate of events this year will be as follows:


| | |
| --- | --- |
| Thursday, 6/15 (TBD) | Poker - location TBD |
| Friday, 6/16 (TBD) | Practice round at Herndon followed by gathering at a location TBD |
| Saturday, 6/17 (11:00 - 5:30?) | Rhino golf tournament (Herndon GC) (first tee time 11:00 AM) |
| Saturday, 6/17 (5:30 PM – ??) | Post-round awards ceremony and cookout (Herndon GC) |
---
Email Charlie Scarborough at - Charlie@RhinoInvitational.com
Email Cathy Anderson at - Cathy@RhinoInvitational.com
Email Chris Anderson at - Chris@RhinoInvitational.com
Email Connor Anderson at - Connor@RhinoInvitational.com
This page was last updated on 5/15/17